The Red-White-Red Card: Attorney explains how to get it
Navigating the job market in Austria can be challenging, especially if you're an employer looking to hire skilled workers from non-EU countries or a professional seeking opportunities in Austria. The Red-White-Red Card offers a solution. In this comprehensive guide, attorney Patrick Kainz sheds light on the application process for this unique work permit system.
Understanding the Red-White-Red Card System in Austria
When it comes to working in Austria, you have to consider both immigration and employment laws. The Red-White-Red Card system aims to simplify this process by allowing companies to bring in qualified workers from third countries.
Although the procedure is often criticized as cumbersome, we've successfully assisted numerous employers and foreign candidates in collaborating within Austria. This guide provides essential information about the system.
What is the Red-White-Red Card?
The Red-White-Red Card allows professionals who are neither Austrian nor EEA citizens to live and work in Austria for more than six months. The card must be applied for before starting work and is valid for up to 24 months. Extensions are possible (more on that later).
There are different types of Red-White-Red Cards, each with its own set of requirements. They can be categorized into two main groups:
Cards for Salaried Employment
Red-White-Red Card for Highly Qualified Professionals
Red-White-Red Card for Skilled Workers in Shortage Occupations
Red-White-Red Card for Other Key Workers
Cards for Self-Employment
Red-White-Red Card for Self-Employed Key Workers
Red-White-Red Card for Start-up Founders
This guide focuses on cards for salaried employment. For more information on self-employment cards, feel free to contact us.
Who is Eligible for a Red-White-Red Card?
Candidates from third countries must possess skills and knowledge that are scarce in the Austrian job market. Austria uses a point-based evaluation system to assess the suitability of foreign talents. To qualify, candidates generally must:
Have relevant education or work experience
Earn a minimum salary
Prove language proficiency in German, English, French, or (to a lesser extent:) Bosnian-Croatian-Serbian
Meet age criteria
Different types of cards require different point thresholds, for example:
Highly Qualified Professionals: 70 out of 100 points
Skilled Workers in Shortage Occupations: 55 out of 90 points
Other Key Workers: 55 out of 90 points
Which Authorities are responsible in the application?
Applications are primarily processed by regional immigration authorities. The regional offices of the Public Employment Service ("AMS") also assess the candidates' qualifications.
How Long Does the Application Process Take?
Authorities must make a decision within eight weeks, starting when a complete application is submitted. In practice, the process often takes around four months, which should be factored into your planning.
Validity and Extensions
Initially, the card is valid for 24 months for a specific employer when a first application is successful. It can be extended to a Red-White-Red Card Plus with a 36-month validity, granting access to the entire Austrian job market.
Can Family Members Join?
Yes, once a candidate has been granted RWR card, family members can also move to Austria. This will include spouses and underage kids of the RWR card holder. Those family members are eligible to submit an application for a Red-White-Red Card Plus, allowing them to work, study, etc.
How Can the attorneys of Law&Beyond Assist You in the Application?
We offer a range of services, from document verification to application submission and communication with authorities. We're your reliable partners and attorneys in obtaining a Red-White-Red Card in Austria.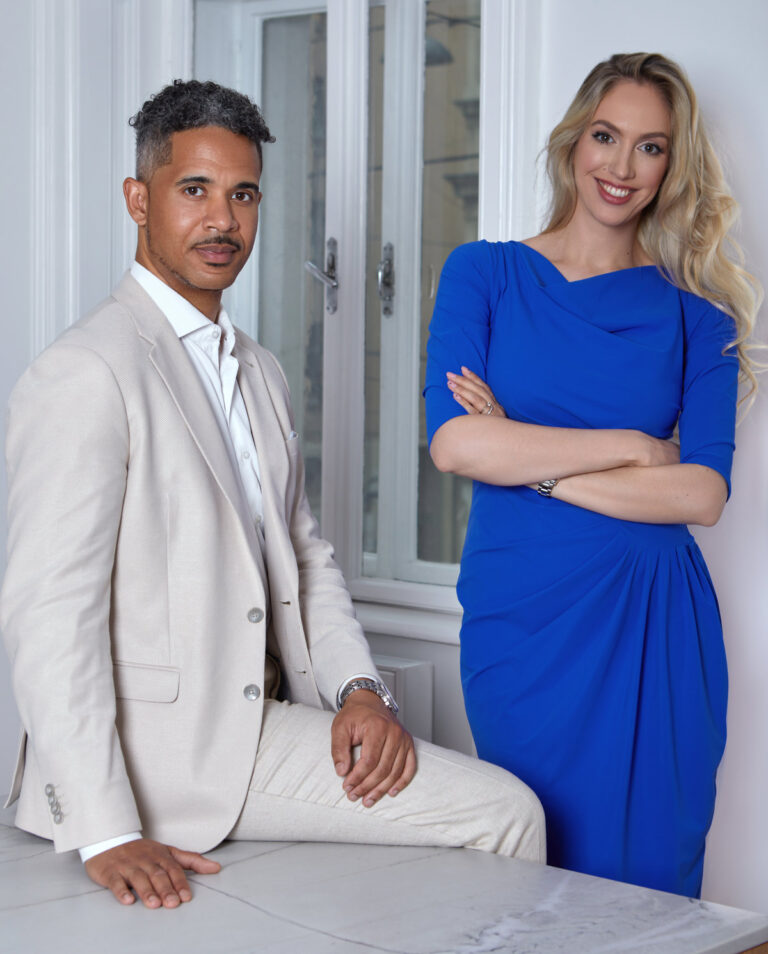 Feel free to reach out to us for personalized advice and solutions. As your attorneys, we're here to demonstrate that your stay or your future employees' stay is a win for Austria. Contact us today!