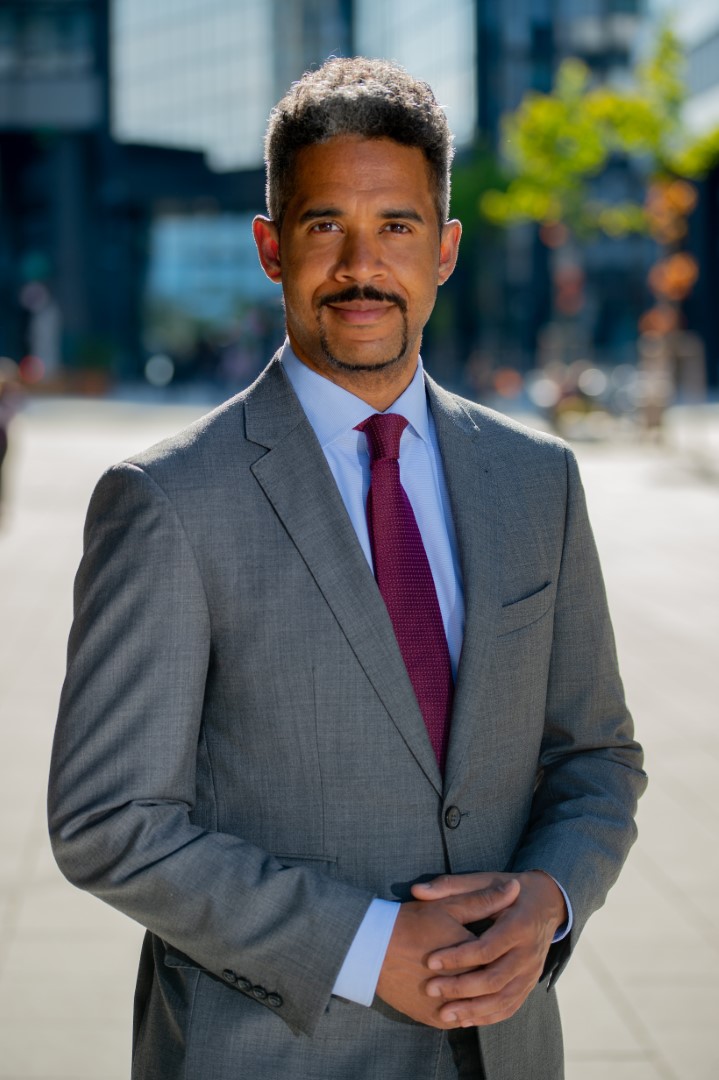 Mag. Patrick Onyemaechi Kainz, LL.M. (NYU/NUS)
Already at the beginning of my career I realized that a lawyer can only call himself 'internationally active' if he has also experienced life and work culture in other regions of the world. For this reason, I have studied and practiced law in as many countries as possible. In addition to Vienna, the stops in my career were: Mexico City, Nijmegen (Netherlands), Singapore and New York City (USA).
I dedicate time to my ongoing further education in the field of new media. I am enthusiastic about legal tech and blockchain/distributed ledger technologies. I constantly explore how I can offer my clients additional added value by employing these technologies. In addition, I regularly publish articles and videos in which I deal with current legal problems.
I will now use all the experience I have gained so far in my consultation for you.
Founder / Attorney at Law – Law and Beyond , Vienna/Austria (since April 2019)
External lecturer – Donau Universität Krems , lecturer for copyright and entertainment as well as labor law in the MA for Music Management program, Krems ad Donau/Austria (2017-2022)
Attorney at Law – Kunz Schima Wallentin Rechtsanwälte , Vienna/Austria (2016 – 2018)
Associate – Kunz Schima Wallentin Rechtsanwälte , Vienna/Austria (2014 – 2016)
Intern at Luther LLP Law Firm , Singapore (2014)
Pro Bono Lawyer, Law Society of Singapore, Singapore (2013 – 2014)
Graduate Research Assistant to Prof Lynette Chua – National University of Singapore , Singapore (2013 – 2014)
Associate – Dorda Rechtsanwälte , Vienna/Austria (2010 – 2013)
Legal trainee – Vienna Higher Regional Court , Vienna/Austria (2010)
Student Assistant – Vienna Legal Group , Vienna/Austria (2008-2010)
Intern – Tribunal Superior de México DF , Mexico City/Mexico (2006)
NYU@NUS Dual LL.M. Program at New York University (NYU) and National University of Singapore (NUS) ; resulting in one LL.M. in Global Business Law from NYU and one LL.M. in Intellectual Property and Technology Law from NUS; NUS Dean's Award Scholarship Recipient (2013-2014)
Magister iuris (Mag iur) legal degree awarded by the University of Vienna – Faculty of Law (2009)
Erasmus exchange semester at Radboud University Nijmegen – Faculty of Law, The Netherlands (2008)
BG XIII Fichtnergasse – high school exit exam with focus on foreign languages (2004)
English (Mother tongue)
German (Mother tongue)
Spanish (conversational)
French (writing)